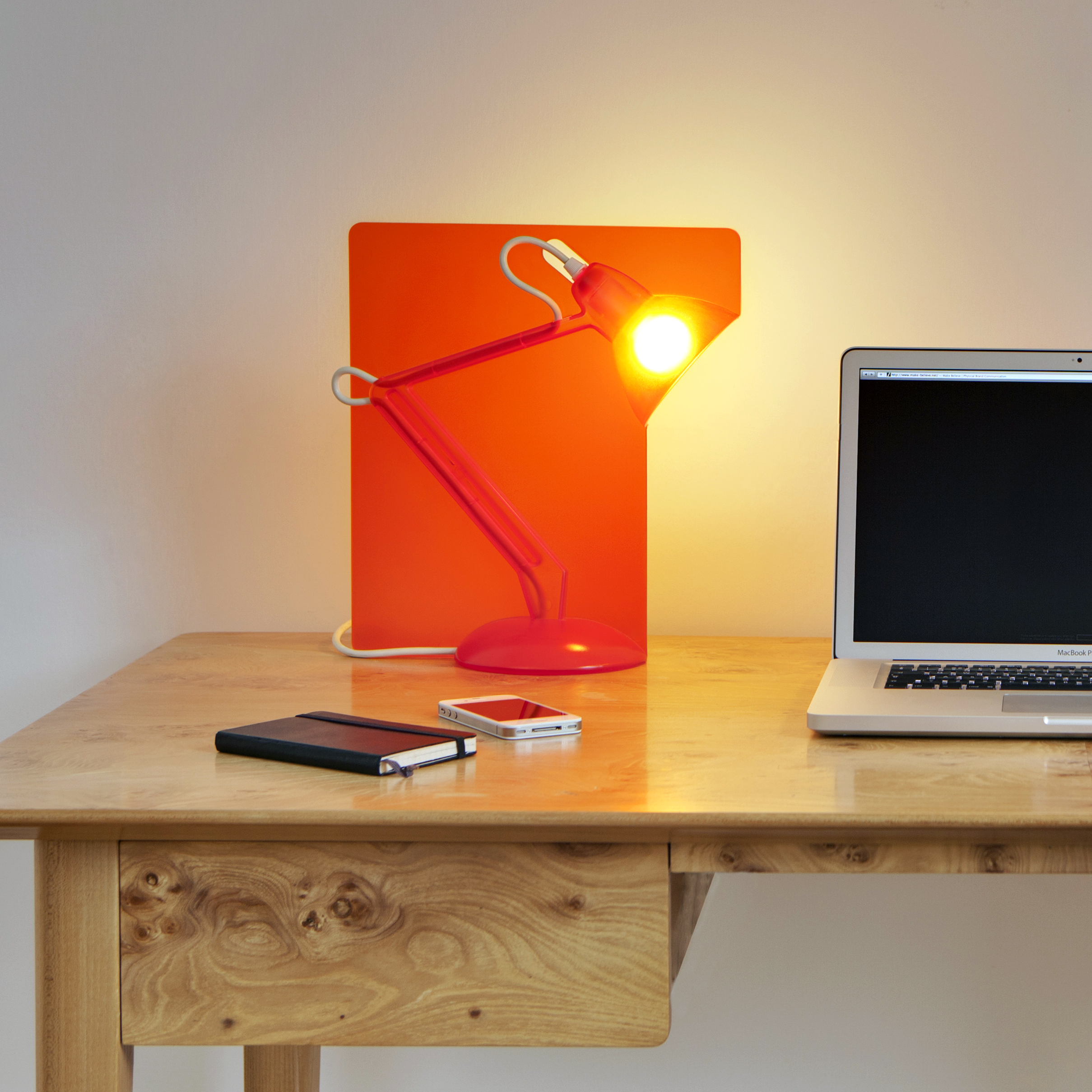 The 'Fifty' lamp was the first product in Anglepoise's 'Play' range. Anglepoise® is loved all over the world for its humanistic, friendly shape and design. The Fifty aims to retain this playful personality.
Image © Ed Reeve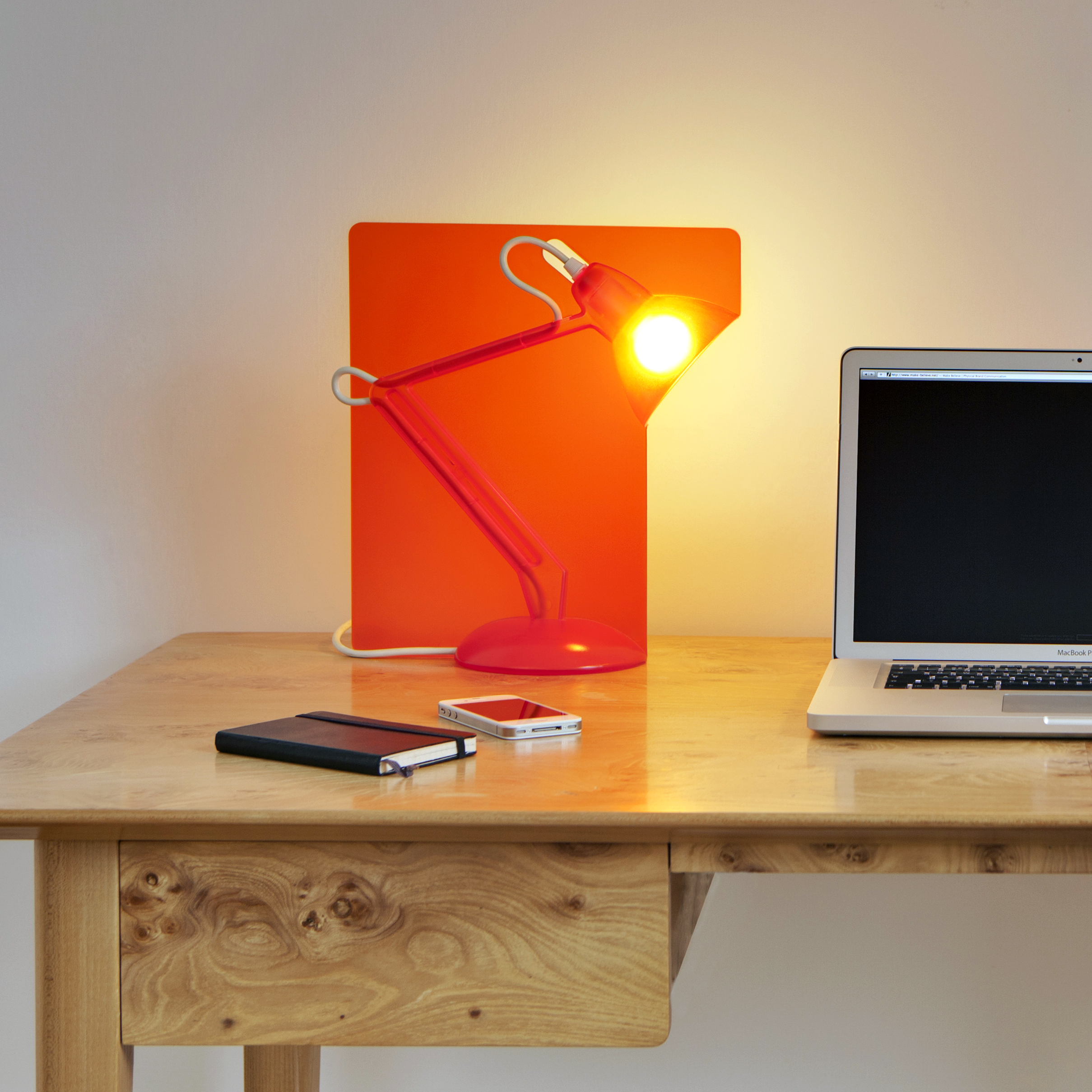 The lamp has been frozen at fifty degrees and set in a solid, unmoveable, frame. This evokes the spirit of the 1932 original, paying tribute to the lamp's iconic position.
Image © Ed Reeve
It is also the best angle to light the surrounding area. The back of the lamp is exposed, illuminating the wall behind it and projecting the lamp's colour out through the plastic frame.
Image © Mark Polyblank
The original Anglepoise® lamps were designed for engineers and draughtsmen who needed to see the page with absolute clarity, free of shadows.
Image © Mark Polyblank
The heat from the light bulb was even used to help dry their ink. However, these tasks are now carried out on an illuminated computer screens. What is important in today's office environment is getting the right balance between ambient lighting and task lighting...
Image © Mark Polyblank
...to give people comfortable working conditions.
Image © Mark Polyblank